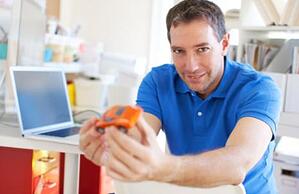 Online quotes have revolutionized the world of car insurance. Competition between insurance providers has increased now that users are able to get multiple quotes from different carriers quickly. This has created an environment where consumers shop around for the lowest premium possible, and may do so as frequently as once or twice a year. As a result, there is a consistent demand for online quoting, both from the insurers directly as well as from third party sites that provide quote comparison tools.
Consumers want to see accuracy in the quotes they receive. This will help indicate which carrier is the best option for their auto insurance needs. And insurance carriers want to provide the most accurate online quotes for prospects as possible, as it will likely increase the chances of gaining new customers. However, there is plenty of room for error if they are not supplied with accurate or enough vehicle information.
Consumers can very easily make mistakes in identifying their vehicles, whether it's providing the wrong year, make, model, standard features, optional packages, or after market modifications. Often they are unaware of all the safety features available in their car --especially in some of the newer models. This can drastically affect the insurance quote, as providers will naturally quote higher if they are unaware of additional safety features that help decrease risk. For the most accurate quote, insurers need an accurate vehicle description.
How do you get an accurate vehicle description?
The most accurate and efficient way to access the correct vehicle information is by requiring users requesting a quote to provide the vehicle identification number (VIN) of their vehicle. Many free online quoting services do not require a VIN, and this is where users will often see a fluctuation from the original quote and the final approved rate.
Using a commercially available VIN Decoder, insurance providers can obtain the information needed to accurately quote rates. Some of the information a complete VIN decoder solution will provide include:
Full vehicle descriptors
Standard installed equipment
Available and installed optional equipment packages
GVW and other technical specifications
Warranty information
Cost New - Original vehicle pricing (MSRP).
Original cost of available optional equipment can also be provided
Color codes available from manufacturer
What should you look for in a VIN decoding solution?
Many vehicle data providers will offer a VIN decoding web service API that often provides real-time database and interface updates with no maintenance required. Insurance companies can simply just send requests through the API with one or more VINs at a time. Many VIN decoding APIs will allow for bulk decodes through their interface using XML or JSON and will return all the information in the corresponding format.
It's important that the VIN decoding solution you implement has a user-friendly interface that easily integrates into your programming environment. For some insurance companies, working off of raw data files that can be hosted locally and integrated to power any custom solution or tool may be a better option. It all depends on your business needs.
Advantages of integrating a Web Service API or Raw Data File VIN decoding solution
You will reduce the risk of providing a quote based on inaccurate information
Customer satisfaction will increase since you will be providing highly accurate, best price quotes
You can tie the provided quote to a specific vehicle with the VIN
Identifying a vehicle with such accuracy prevents you from quoting on vehicles with higher risk
Investing in accurate data will give you the information you need to offer online quotes that are both highly competitive and profitable. Customer satisfaction will increase. Happy customers will keep coming back when they need new car insurance quotes. They will recommend your service to their friends and family. You will also be reducing your risk of providing inaccurate quotes in the process. All of this opens up new opportunities to work with more customers now and in the future. Integrating a VIN decoder into your solution is a simple and quick way to enhance your product and convert more leads to sales.
What kind of information do you need to make your online quotes more accurate? Are you already using VIN data to increase the accuracy of your online quotes? Add your opinions and experiences to the "Comments" section below!