Online quotes have revolutionized the world of car insurance. It has made insurance more competitive because users can get multiple quotes from different carriers quickly. This has created an environment where consumers shop to find the best price possible, and may do so as frequently as once or twice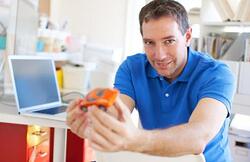 a year. This results in a consistent demand for online quote both from the insurers directly and well as from third party sites that provide quote comparison tools.
Consumers want to see accuracy in the quotes they receive. This will give them an indication of which carrier is the best option for their auto insurance needs.
Insurance carriers want to provide the most accurate quotes possible, but for different reasons. Despite the popularity of online quotes and the increased business they generate, providing online quotes has an inherent risk that falls on the quote providers and the insurance carriers.
If the customer provides inaccurate information on a particular vehicle, the quote will not be accurate. Customers can make a mistake about any aspect of a vehicle including model, make, year, standard features, optional packages, and after market modifications. These mistakes can open the carriers up to problems as well as the customer.
To minimize risk, getting an accurate vehicle description is critical.
How do you get an accurate vehicle description?
Getting the most accurate vehicle description of a potential customers vehicle is a vital peice to providing an accurate online insurance quote. The most accurate and efficient way to accomplish this is to require the user asking for a quote to provide the vehicle identification number (VIN) of their vehicle.
Using a commercially available VIN Decoder, you can use the VIN to obtain the information you need to provide accurate online quotes. Some of the information you can get from DataOne's VIN decoder interface include
Full vehicle descriptors
Standard installed equipment
Available and installed optional equipment packages
GVW and other technical specifications
Warranty information
Cost New - Original vehicle pricing.
Origional cost of available optional equipment can also be provided
Colors available from manufacturer
Our web service API links you to a robust, flexible web service available all the time. We maintain the database and interface. All you need to do is send a request through the API with one or more VINs. You can send requests through the interface using XML or JSON, up to 50 VINs at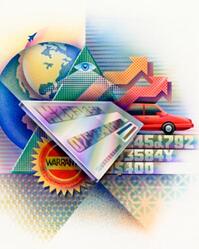 a time. We return all the information in a corresponding XML or JSON format.
The interface is simple to use and easily integrates into your programming environment. It is platform-independent, so you do not need to worry about compatibility issues. Additionally, we offer raw data files that you can host locally and integrate to power any custom solution or tool that may require automotive data. No matter when your customers need a quote, our service is up and ready to go when you call on it.
What will happen when you integrate our Web Service API for VIN decoding into your system?
You will reduce the risk of providing a quote based on inaccurate information.
Customer satisfaction will increase since you will be providing highly accurate, best price quotes .
You can tie the provided quote to a specific vehicle with the VIN.
Identifying a vehicle with such accuracy prevents you from quoting on vehicles with higher risk.
Investing in accurate data will give you the information you need to offer online quotes that are both highly competative and profitable. Customer satisfaction will increase. Happy customers will keep coming back when they need new car insurance quotes. They will recommend your service to their friends and family. You will also be reducing your carrier risk in the process. All of this opens up new opportunities to work with more customers now and in the future. Integrating a VIN decoder into your solution is a simple and quick way to enhance your product and convert more leads to sales.
If you are interested in VIN decoding for your business click the button below to decode a VIN for Free:
What kind of information do you need to make your online quotes more accurate? Are you already using VIN data to increase the accuracy of your online quotes? Add your opinions and experiences to the "Comments" section below!