Automotive VIN Data Primer
As a data company we come across many variations on needs from our Clients for VIN decoding.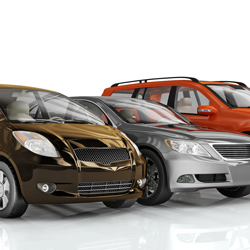 In the marketing segment, the term is used very loosely to describe data collections with a tremendous amount of information that can be queried by VIN.. but what is VIN decoding really?
Using the North American standards protocol (ISO) for VIN creation, OEM's are able to encode certain data within the first 10 digits of the VIN. This protocol does not necessarily apply to other markets such as the European market.
The VIN identifies Year, Make, Model, sometimes Trim, Engine, GVWR and Plant location. Any other information provided by an automotive data source is "reference data" and is tied to these initial values found in the VIN.
The last six digits of the VIN are generally not meaningful and represent the serial number of the car as it has come off the line. We have a white paper (URL provided below) which provides more information about this process. We will also be releasing some follow up white papers to discuss additional features of specification data such as vehicle style, available options and ways of reducing the need to choose a style when obtaining data from mainstream dealer DMS systems.