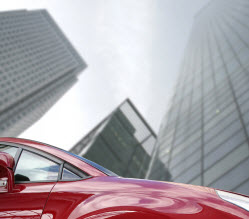 The automotive industry is one of the largest industries in the US. Outside of housing, buying a vehicle is the single biggest purchase that most Americans make. The downstream effects of vehicle purchases can be equal or greater than the actual vehicle sale considering the costs we all incur to finance, fuel, insure, accessorize and repair our vehicles. It is no surprise then, that some economists have suggested that one out of every four dollars spent by American consumers is linked to the purchase, use or maintenance of their vehicles.
With so much money being spent on our vehicles, there are a number of large and small industries centered around the purchase, use and maintenance of our vehicles. In addition, most other major industries and markets have some significant business interaction with the automotive industry. Based on the above, a huge number of business in the US have a need for automotive data and VIN decoding. This results in a very broad customer base for DataOne Software. One with diverse needs and disparate business uses. Often times, these customers come to us with little or limited knowledge of the vehicle data and data services available to them, and how they might be best utilized for their needs.
What exactly is encoded in the VIN?
What are some features and limitations of the available data?
What are some best practices for creating your own on-site VIN decoder?
What data is available to support marketing, risk management or logistics efforts?
What products are available to fit the exact needs of my company from a data, delivery and technology standpoint?
Our mission, within this blog, is to provide a knowledge resource to the myriads of potential consumers of automotive data out there. By doing so, we hope to empower them to determine the best options for integrating vehicle data into their business solutions to achieve their desired results.